Dermal Fillers - Washington D.C.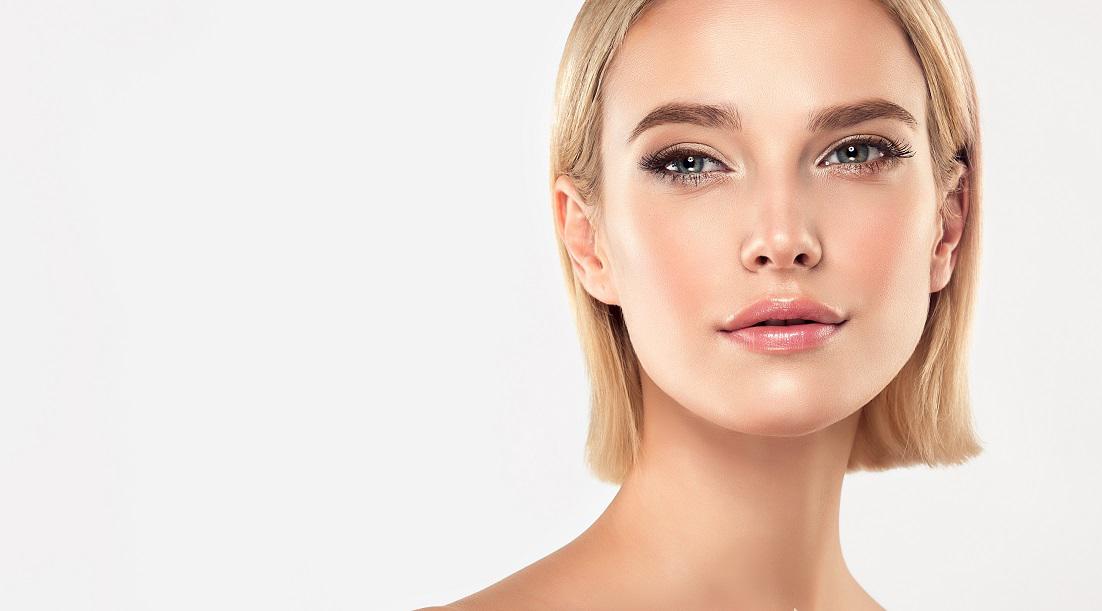 Dermal fillers are becoming increasingly popular. According to the latest figures from the American Society of Plastic Surgeons, members of the public received more than 2.6 million dermal filler injections in 2018, with numbers continuing to grow each year.
Dermal fillers are not the same as Botox. Botox is a proprietary neurotoxin that paralyzes muscles under the face leading to a reduction in the surface appearance of lines and wrinkles. Dermal fillers, on the other hand, are injections that plump the skin and return it to its youthful volume.
What Are Dermal Fillers?
Dermal fillers are gel-like cosmetic substances injected under the skin to soften creases, smooth lines and wrinkles, and restore lost volume. Most fillers contain hyaluronic acid, a naturally-occurring substance found in the skin, however, there are other options.
What Types Of Dermal Fillers Are Available?
The most common dermal fillers use hyaluronic acid (HA). These work by keeping the skin plump and hydrated from within. HA attracts water, increasing subcutaneous volume with effects appearing in days.
The majority of HA filler products are infused with the painkiller, lidocaine. This addition helps to reduce discomfort both during and after the procedure. Restylane, Juvéderm, Revanesse Versa, and the RHA collection of dermal fillers all rely primarily on HA. This includes lip fillers and under eye fillers in these ranges. Over the course of six and twelve months, the body processes the HA, necessitating follow-up injections.
Poly-L-lactic acid-based fillers are another common option. These don't plump your skin directly. Instead, they stimulate the skin to produce more natural collagen, leading to a reduction in fine lines and wrinkles. Effects usually take several days to materialize, but can be long-lasting.
Patients sometimes opt for autologous fat injections. Here, cosmetic surgeons use liposuction to harvest fat from other parts of the body and then inject it into your face. This procedure uses your body's own tissues, so the risk of rejection is low. It is highly effective at treating lost facial volume, particularly in the cheeks and temples.
Lastly, you may also encounter calcium hydroxylapatite-based fillers, a naturally occurring substance found in the bones. Calcium hydroxylapatite (CaHA) fillers are gel-like substances containing tiny CaHA particles in suspension. They work by plumping the face and stimulating natural collagen production, targeting deep furrows and wrinkles. The duration of the treatment is around 12 months before top-ups become necessary.
What Are The Benefits of Dermal Fillers?
1. Natural-Looking Results
Because dermal fillers don't make dramatic changes to the shape of the face, results look natural. Patients who undergo the procedure look like a brighter, fresher, younger version of themselves, as if they have been on a long, relaxing vacation.
2. No Surgery Required 
Dermal fillers are a non-surgical cosmetic treatment that we complete in-house. We begin with a consultation where we talk to you about your treatment goals and concerns. We will then move on to discussing the risks associated with dermal fillers (which are minimal) and about whether you have allergies that could compromise the effectiveness of the treatment.
During treatment, we clean and numb the target area. We then strategically inject filler products into your skin, targeting crows feet, fine lines, smile lines, under-eye areas and other parts of your face you'd like to change.
Unlike many cosmetic procedures, such as face lifts, no surgery is required and there is no downtime.
3. Pain-free
Even though products, such as Juvéderm and Restylane, are injectables, dermal filler procedures are virtually pain-free. There are several reasons for this.
First, we apply a numbing agent to target areas of your face. This step temporarily shuts down the nerve endings in the region, making them less sensitive to the needle.
Second, we use dermal fillers infused with the painkiller, lidocaine. Lidocaine reduces discomfort both during and after the procedure.
Finally, we use advanced injection techniques demonstrated to maximize patient wellbeing. Our clinicians work quickly and accurately to reduce time in the clinic.
4. Erase Early Signs of Aging and Scarring
Systematic scientific reviews of high-quality published studies show that dermal fillers dramatically improve patient satisfaction with how they look. Dermal fillers can:
Plump and improve lip volume
Reduce under-eye bagginess
Smooth lines around the nose, mouth, and chin
Reduce creases on the forehead
Reduce vertical lip lines
Improve facial symmetry
Reduce the appearance of scarring
Interestingly, dermal fillers work in concert with your body, not by themselves. Studies suggest that substances, such as hyaluronic acid, provoke the endogenous production of both HA and collagen in your dermis' extracellular matrix (the area outside of skin cells that breaks down as you age). Hence, dermal fillers are more than a temporary fix — they have rejuvenating potential.
5. Increased Confidence
Studies also suggest that minimally-invasive cosmetic procedures, such as dermal fillers, can improve body confidence. Researchers followed 75 patients undergoing cosmetic injectable procedures for six weeks and then tracked their self-reported confidence using the Derriford appearance scale. They found that body image dissatisfaction improved dramatically at the six week follow-up. Therefore, dermal fillers may be a great way for you to improve how you feel about your complexion.
6. Quick Results
Lastly, depending on the product you choose, you should be able to see results from dermal fillers immediately. You may notice additional volume under your skin and reduced appearance of furrows. Over time, fillers stimulate your body's natural skin-plumping ability, helping to maintain results. Some fillers can last in excess of six months.
Learn more About Our Washington D.C. Dermal Fillers
If you're searching for "lip fillers near me," you're in the right place. Capital Oral & Facial offers a range of natural and synthetic dermal fillers to help you achieve your beauty goals. We specialize in reducing scarring, redefining the shape of your facial features, restoring lost volume, and evening outlines and wrinkles.
Remember, with dermal fillers, there is no downtime. As soon as the procedure finishes, you're free to return to your regular schedule.